There is no fear on Wall Street. Only greed
New York (CNN Business) – The current mood on Wall Street can only be described in one way: euphoric.

All the major stock market indexes are at record highs. The Nasdaq is on an eleven-day winning streak. Bond yields remain relatively low. And cryptocurrencies like bitcoin and ethereum are at all-time highs too.

It's no wonder then that the CNN Business Fear & Greed Index, which looks at seven gauges of market sentiment, is showing levels of Extreme Greed in the market.  —read more— 
---
Short squeezes are pushing these stocks to the moon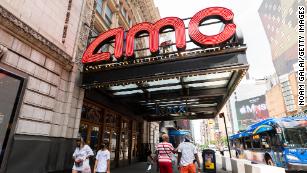 New York (CNN Business) – The individual investor army on Reddit that helped push GameStop and AMC to unprecedented heights earlier this year has found some more companies to rally around.
Several stocks that have enjoyed extraordinary pops lately, such as Avis Budget (CAR) and Bed Bath & Beyond (BBBY), have become so-called meme stocks that many professional investors have bet against … and have gotten burned for because of what's known as a short squeeze.  —read more— 
---
Avis stock more than doubles after strong earnings show no end to rental car boom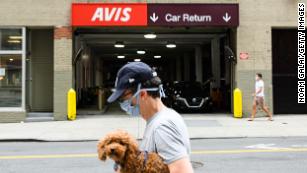 New York (CNN Business) – Avis Budget investors didn't really need to try harder to make any money from the stock on Tuesday. The rental car company's shares more than doubled after Avis Budget reported strong earnings Monday evening that easily topped Wall Street's forecasts.
The stock was up as much as 218% at one point and was up "only" 110% in late afternoon trading Tuesday. It was halted several times because of volatility. Avis Budget (CAR) is now up about 875% this year.  —read more—