CNN BUSINESS | Volkswagen could soon steal Tesla's crown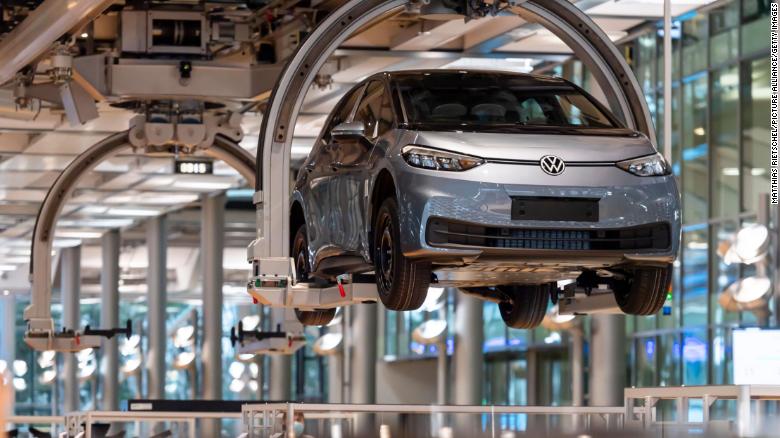 London (CNN Business) – Tesla knows all about how to disrupt an industry. It may soon find out what it's like to be on the receiving end.
After years as the undisputed king of the electric car, Tesla (TSLA) could be matched sale for sale by Volkswagen (VLKAF) as early as 2022, according to analysts at UBS, who predict that Europe's biggest carmaker will go on to sell 300,000 more battery electric vehicles than Tesla in 2025.
Ending Tesla's reign would be a huge milestone in Volkswagen's transformation into an electric vehicle powerhouse. Badly burned by its diesel emissions scandal in 2015, Europe's largest carmaker is investing €35 billion ($42 billion) in electric vehicles, staking its future on new technology and a dramatic shift away from fossil fuels.  —read more—